Get Your Amazon Account Reinstated Now!
100% Refund Guarantee if Unsuccessful
Appeals from £299.00 ex VAT
Free Repeat Appeals (same case)
Call Now (Click Here) 020 3995 1976
Ask a Question, Our Expert
Consultants Will Get Back in 1 Hour
We Help Amazon Sellers to Appeal Suspensions & Get Their Accounts or Product Listings Reinstated Today.
Amazon account suspensions we can assist you with:
Utility and Design Patent Violation
Inauthentic Item Complaints
Listing does not match the detail page
Restricted Product Complaints
Products Not as advertised
Customer Service/ Delivery Performance
Pre-fulfilment cancel rate >2.5%
Customer Product Reviews Policy Violations
Confirm orders prior to actual shipment of the item
Tax identity/ Verification
Related account suspension
Seller Code of Conduct Violation

1. Assess
We thoroughly research your account. This goes far deeper than simply reading your suspension notice. We run reports, search for trouble areas and ask you key questions.
2. Call
We discuss our findings and work with you to determine the root cause of the issue. Our experienced consultants apply Amazon intelligence and business know-how to address key account issues.

3. Write
We create a customized appeal letter that answers Amazon's concerns. The Plan of Action is unique to your business. Your first appeal letter will be ready for submission in 2 business days.
4. Follow Up
Many suspensions require more than one Plan of Action to garner Amazon's approval. Our team provides additional letters, escalation strategies and follow-up as needed – for one flat rate.
5. Advice
Once your account is reinstated, we provide suggestions for keeping your account healthy and active.
Amazon Suspension Appeal Service
Here at Appeal Prime, we specialize in reinstating suspended Amazon Seller Accounts. With our experienced crew who has significant exposure from selling on Amazon we can help you with any problems that you face. We completely understand the frustration and empathize with your situation which is why we get to work fast! Our professional team consists of experienced individuals and ex Amz Employees – we are undoubtedly the experts on constructing a bespoke Amazon Appeal Letter along with a Plan of Action and we will have this delivered to you within 24 to 72 hours. Our group of experienced experts follow different market patterns and innovative headways to figure out how to unobtrusively separate our customers from the rest. Our aim is to get you back up and running as soon as possible. We are not simply an online business administration — we are an expansion of your group.
Contact us today via Phone, Live Chat or complete the online inquiry form and let us try and relieve you of your stress.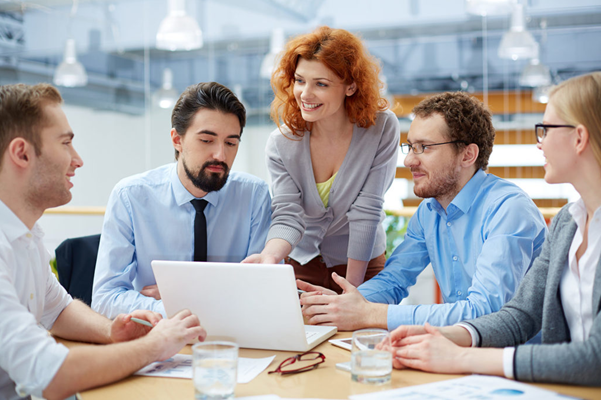 72 Hr Service
Amazon Appeal Letter and Plan of Action
Unlimited Appeals

Reinstatement Guarantee

Free Consultation

UK Based Email/ Chat/ Phone Support
48 Hr Service
Amazon Appeal Letter and Plan of Action
Unlimited Appeals

Reinstatement Guarantee

Free Consultation

UK Based Email/ Chat/ Phone Support
24 Hr Service
Amazon Appeal Letter and Plan of Action
Unlimited Appeals

Reinstatement Guarantee

Free Consultation

UK Based Email/ Chat/ Phone Support
12 Hr Service
Amazon Appeal Letter and Plan of Action
Unlimited Appeals

Reinstatement Guarantee

Free Consultation

UK Based Email/ Chat/ Phone Support

Account Health Check-Up
Let our former Seller Performance team assess the health of your seller account so you know how to protect it.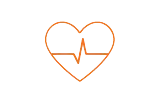 Seller Account Protection
Prevent account suspension and keep your ASINs active. Our Amazon experts boost your account health.
Account Management
Let Appeal Prime manage your account – the right way. Spend your valuable time making deals.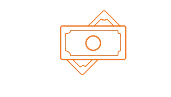 Reimbursement Service
Our team will uncover every dollar Amazon owes you for lost, damaged and missing inventory – and more.
Account Suspension Appeal
Rely on our seasoned pros for a rapid, customized and effective appeal. Start selling again – fast.
ASIN Suspension Appeal
Get your listings back up – fast – with a custom tailored plan and actionable preventative advice.
Why Choose Us
We help you gain strength as a seller
FAQ
We generously offer a 70% or 100% refund guarantee based
on the status of your Seller Account and Suspension.
My Amazon Seller Account has been voluntarily suspended. Can you offer a Free Evaluation?
Unquestionably! This is without a doubt the initial step. We explore your record and execution to mind boggling levels with the goal that we can offer you the most fitting counsel.
What if my account is not reinstated?
In the event that you adhere to our directions and don't actualize any adjustments in the allure reports, we guarantee you an unconditional promise contingent upon the case and your record status. Amazon claims cycle can go up to 15 dismissals. We esteem our time and your time, on the off chance that we figure the record can't be reestablished, we will quit taking a shot at the case and issue you a full discount. It will be our choice when to finish up the case.
What happens if Amazon requests "more information"?
We will keep dealing with the interest for your record until your record has been re-instated. This will incorporate all the back to back reactions that Amazon requests with respect to your record suspension and initiation. We do an intensive registration for each answer from Amazon and right the mix-ups with the goal that you are back in real life in a matter of seconds
Is there a refund available if my account is reactivated but then blocked again?
We are no longer bound by the contract after your account has been restored. For any additional offences, Amazon has the right to suspend the account again. Only one suspension is allowed per service.
How quickly does Amazon respond?
Amazon typically responds between 1–7 business days, although we've seen answers take anywhere from 1 to 3 weeks in our experience.
Will my Amazon account or product listing be reactivated for sure? Is there a guarantee?
As your professional Amazon reinstatement consultant, we will provide you with the best service possible, and I will write you a winning Amazon appeal that will provide you the best chances of reinstatement. That said, we cannot ultimately control how Amazon will decide your case as this is the nature of the business unfortunately. Each case is unique with different dynamics and factors; however, we will only take your case if I think we can win it. This is the reason why I have a 100% success rate right now, and we do not believe in leading clients on to simply waste their time or mine. Rest assured you are in very capable hands should you decide to use our services. We have often gotten seller accounts reactivated from Amazon sellers that first went to my competitors to only be disappointed. Don't waste your time and money on unqualified service providers or amateurs that don't know what they are doing. Contact me first before you pay anyone and let us get you reinstated the "right" way.